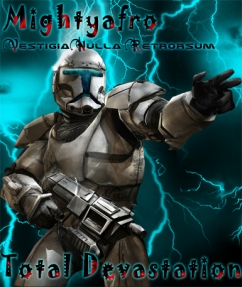 Lvl 145 Kraal
233,436

/

626,410
392,974 to level
Last activity - 10 hour(s) ago
Attack
11,903
Defence
7,476
HP
35,874
Speed
237,802
Accuracy
96.03%
Block
8.43%
Crit Strike
10.17%
Crit Resist
7.60%
Income/hr
17,987 Cr
Turns/hr
676
Exp/hr
221
Need any help? Just ask!
Experience

30,093,276

Growth Today

884

Link Clicks Today

0

Followers

3

Commander N/A
Description
Whether you are an old or new player.
High
or
low.
If you have any questions about the game, my guild or anything else, feel free to pm me and ask. I'll do my best to help you!
If you need help, don't forget about the Wiki!
Attacks: 5,472 - 01/12/12
Exp: 527,222 - 17/04/21
Active Skill Effects
Name
Level
Expires
Mightyafro has no active skills :(
All Statistics
Level

145

Experience

30,093,276

Guild Total Devastation
Guild Rank

Leader

Commander N/A
Followers 3
Offensive

229,278

Defensive

833

Raiding

1,764

Bounties

3,193

MF Level

145

Link Clicks

18,284