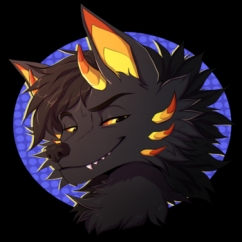 Lvl 146 Kabal
212,306

/

635,110
422,804 to level
Last activity -
Online Now
Wolf on fire

of HOWL
Experience: 30,698,556
Growth Today: 6,062
Link Clicks Today: 4
Followers: 1
Commander: Snow wolf
"You could go for my throat, or my gut, take out my eyeball if you want, if you're lucky you might kill me in a single strike!"
Experience

30,698,556

Growth Today

6,062

Link Clicks Today

4

Followers

1

Commander Snow wolf
Description
† Some wolves just want to see the world BURN †
Welcome to my Domain, unregistered player.
I'm tired.



Hi Tired, I'm unregistered player.