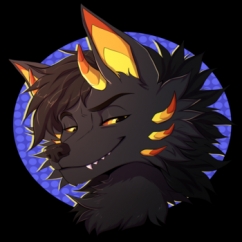 Lvl 150 Kabal
483,458

/

670,510
187,052 to level
Last activity - 21 hour(s) ago
Wolf on fire

of HOWL
Attack
12,810
Defence
7,854
HP
40,221
Speed
252,942
Accuracy
97.10%
Block
9.90%
Crit Strike
10.77%
Crit Resist
5.00%
Income/hr
16,000 Cr
Turns/hr
511
Exp/hr
56
"You could go for my throat, or my gut, take out my eyeball if you want, if you're lucky you might kill me in a single strike!"
Experience

33,562,948

Growth Today

336

Link Clicks Today

0

Followers

1

Commander Snow wolf
Description
⸸ Some wolves just want to see the world BURN ⸸
Welcome to my Domain, unregistered player.
I'm tired.
Active Skill Effects
Name
Level
Expires
Hellblaze Wolf has no active skills :(