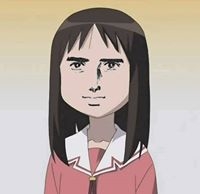 Lvl 61 D'Jinn
99,664

/

109,810
10,146 to level
Player is currently inactive
Attack
2,315
Defence
1,551
HP
7,695
Speed
41,625
Accuracy
92.38%
Block
7.84%
Crit Strike
5.00%
Crit Resist
5.00%
Income/hr
9,846 Cr
Turns/hr
129
Exp/hr
68
Don't you know it's rude to grow mushrooms in other people's closets?
Experience

2,259,664

Growth Today

31

Link Clicks Today

1

Followers

0

Commander Air
Description
Ne'er shall invaders,
trample thy sacred shores...
I suppose introductions are no longer needed, correct? If you still don't know me: that's fine. It's better if you are ignorant of my existence and continue frolicking in your pure, rainbow-filled, unicorn-dominated world of fluff and cotton balls...
...because it's better to be in dream land than feel my scalpel slice through your skin, right?
Active Skill Effects
Name
Level
Expires
Sannesara has no active skills :(
All Statistics
Level

61

Experience

2,259,664

Guild Work in Progress
Guild Rank

Under Construction

Commander Air
Followers 0
Offensive

13,909

Defensive

22

Raiding

135

Bounties

0

MF Level

55

Link Clicks

26,122