[Acknowledged; in development] Jumping skill effects
Admin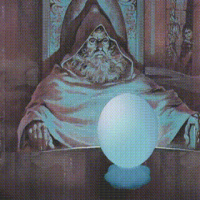 Total Posts:
5,843
Online Status:
Offline
Mon Oct 5 15:28:51 EDT 2020
Quote from Terry Jeffords
Quote from Symphony
That is actually hilarious, I thought of COVID right away, but also... really smart. Couldn't be a more perfect time for a random site event.
It really makes me think of the events that go on right now as a basis. But they could be completely random and infect players, or whatever might be interesting. A meteor hit and released aliens to kill in a temporary map (I wonder if it's possible for you to completely randomise a map layout for things like that?). Or say an infectious alien came to our planet. We're all debuffed until we defeat that global boss enough times, like the global health system we have already on raids/npc. Which would in turn reward players/guilds through their total and personal contribution.
So yeah in general, I suppose if the buff and debuff system was worked on more, it opens more options like that. I actually love it.
While I agree that's a fun idea, I feel it might be best to stay away from anything regarding any sort of infection. Might be seen as making light of the current situation and all those that have died from it.
I think either way, it'd be an interesting dynamic to have something negative that you are afflicted with by doing something questionable. Maybe you want to get a rare item, so you go into a tomb and risk getting cursed, like the curse of Tutankhamun ("Death shall come on swift wings to him who disturbs the peace of the King").
And for a while after you complete the quest, you're diseased/cursed, and it can spread to others. It's like a pro and a con for the person that has it

I think we're more than safe to do things like that. Negative buffs for risky actions, etc. We don't need to lay it on thick with the real world references though. I come here to escape reality

The original idea is from at least 2017 so it's officially unrelated to present day anyway.
Edit: Maybe you could be radioactive after opening a reactor to steal an experimental device to weaponise, and you irradiate people who come into contact with you, or you cause burns.
Actually, that makes me think, maybe /items/ themselves could have such effects as a % chance. You hit someone with an ice sword, you have x% chance of freezing someone (i.e. casting negative buff for a while).

Invisible War ][
Edited 1 time(s). Last edited by
Cyberkilla
@ Mon Oct 5 15:30:49 EDT 2020