Supersuits, a store for renting unique, overpowered items
Admin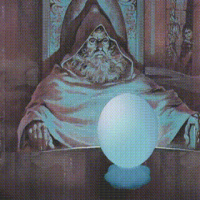 Total Posts:
5,843
Online Status:
Offline
Sun Apr 29 17:09:48 EDT 2012
Hello, I've been thinking about this idea for a while, and I thought it about time to make a thread about it. Basically, there would be a new store, the Supersuits store (name is negotiable), which offers a small selection of extremely powerful item sets.
There would only be a tiny number of each item set available, sometimes only one or two instances of a set available. The set itself would only last for a day or so (sometimes longer, depending on the set), after which, it would become available again in the store.
The idea is, on any given day, there will be a small number of players that were wearing some really powerful, sought after items, giving them the edge in attacks, raids, and so on.
The item sets would even grant the wearer access to secret bonus maps, which only the wearer can access (until the set expires). It's just a bit of fun, but it could become quite interesting.
For example, some of the sets might have special abilities, enabling you to attack a player more than once, steal small amounts from bank accounts, and so on. This is all just speculation at this stage.
There would be restrictions on who would be allowed to buy the items, and after purchasing them, there would be a cooldown period for that player, to stop them taking advantage. There could even be a sort of names-in-a-hat system, where you express an interest, rather than you having to keep pressing F5 to jump at the chance. That's up for debate too.
If anyone is interested in this idea, I'd really appreciate any feedback/ideas you can provide.
Thanks again,
Cyberkilla
Invisible War ][