Admin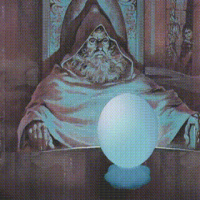 Total Posts:
5,980
Online Status:
Offline
Wed Aug 18 12:51:04 EDT 2021
You may have noticed some potentially controversial changes to the game mechanics. This thread is to discuss/explain the changes.
Player levels have been capped to 150
Player levels have been a topic of debate for over a decade at this point. In early 2010's, we tried to manage it by changing the formulae/difficulty, scaling experience, and so on.
It worked for a few years, but ultimately we still have a few players whose exp gains take them so far ahead of other players that they are completely beyond reproach. They are also far past the range where any game content will have an impact on their accounts.
The decision has been taken to trial the concept of Prestige Levels. The maximum level in the game is currently set to 150 and beyond that, all experience gains will contribute towards your Prestige Level.
The plan is to make prestige levels a bigger deal, unlocking various prizes and benefits. The key point of this is, no player can escape the game content, or other players. Differentiating your character should be done via skill training, finding better items, unlocking daily attack/login/raid streaks, and so on.
I am aware that the success of this will hinge on getting more set items and content at the so-called endgame level range, and all levels for that matter.
Currently known issues/feedback:
Some Boss NPCs are a bit too strong for the size of guilds we have at the moment (this will be a**essed and tweaked if necessary).
Some custom NPCs are above lvl 150 (I will scale them down automatically shortly).
EXP gains aren't as large for prestige levels as it's only giving you lvl 150 gains (this can be addressed, though it's going to take a bit of trial and error as your targets are also lower level now).
Positive things mentioned so far:
Nobody is untouchable - everyone is within range, if you try hard enough (without needing to ascend another 200 levels to reach them). Bounties can actually be collected on everyone.
Certain items are becoming more sought after because they make a difference that couldn't be felt at level 300.
Game content in general is now suddenly useful.
There's a range of levels that can be specifically targeted for new content and it will benefit the largest possible number of players.
No more 2-player super guilds - encourages more teamplay.
So far, the feedback has been more positive than I expected, but I can appreciate that few people, mainly the handful of players most impacted by the change, will have some strong opinions on the matter. I'm open to all feedback, suggestions, and if the change has knocked something off balance in terms of gameplay, please let me know.
The whole point of this change is to improve gameplay and keep everyone in the same sandpit. It makes no sense at all for the most prolific players to also be the most isolated.
Invisible War ][
Edited 2 time(s). Last edited by
Cyberkilla
@ Wed Aug 18 13:01:11 EDT 2021