Half Mod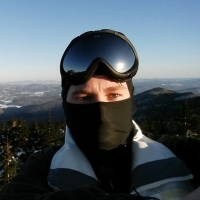 Total Posts:
270
Online Status:
Offline
Mon Apr 12 15:07:35 EDT 2021
  Hello everyone. I've had an idea for years and this is the perfect platform to get opinions. We have active members from many diverse areas across the globe, and I'm interested in what you have to say.

  I'm sure many of you have seen the divisive tone portrayed by western media. While this is nothing new, the advent of social media and algorithms intended to keep users on for as long as possible, has contributed to local echo chambers which have divided America like never before. My thought is to bridge the divide of information.

  I'm not ready to share the domain name, but I do have it registered. I've never done something like this, so I hold every reservation that this may never come to fruition. My frustration is in how the same story can be told so radically different by different news organizations. "Man Saves Boy from Burning Building" and "Felon Seen Leaving the Scene of Arson" can be the same story about the same person depending on how they want to depict that individual. Don't get me wrong - context is important and bias will inevitably seep it's way into the story. I don't think that means we should just excuse it and not even try.
  There will be different goals as time progresses. The first goal is to show articles from left leaning media and right leaning media and pa*** out the facts. Take both sets of context and try to find the middle ground where the truth actually lies. When larger events happen, starting a timeline for those things would be another. Things like Benghazi or the Trump Russia scandal can be better understood with a neutral timeline showing events as they unfolded. I think later on a third goal may be to track the dissemination of one story from the source down through different media sites as they tell and re-tell the story.

Thoughts?

Edited 1 time(s). Last edited by
Dekcah
@ Mon Apr 12 15:08:42 EDT 2021