Mod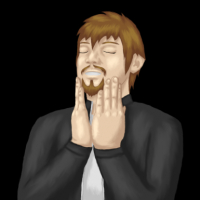 Total Posts:
2,461
Online Status:
Offline
Wed Jun 16 11:15:07 UTC 2010
Shining Dawn Temple full sized map
(with mini-map and tiles)
It would be nice if you don't try solve the maze right now, so you can think a little before reaching "Hero From The Past"
Little more detailed information: Shining Dawn Temple will be inhabitated with lvl 130-150 monsters, they drop various items, lightsaber (with many colors btw.) included.
After going through the maze, you will find NPC named Hero From The Past... and door that's locked. NPC has the key, but is unwilling to give it to you at first, because it's dangerous in the next room (Boss NPC called The Golden Knight sits on throne behind that door), you must prove yourself worthy by killing thousands of monsters, after you are done with it, you will get 150k-250k exp and the key to the last room as a reward.
As mentioned before Boss NPC called The Golden Knight is in the last room and he is extremely powerful, with 10 times lvl 150, boss NPC's attack, HP and agility would be respectively 108,974, 337,800 and 2,250,000. Making its raid power 446,774. As with all other Boss NPCs, the max raid time can be 6 hours, making the raid against The Golden Knight extremely difficult, the raiding guild needs to be combination of power AND activity. Even though it's hard to beat The Golden Knight, but raid loot is really rewarding, other than high-leveled powerful items, there a chance The Golden Knight drops lvl 150 (Shining Dawn) set pieces! The drop chance for each SD set piece will be around 1%-2.5%. Other items drop chances will be around 10%.
That should be all for now.
Defeated JackkDanialz (lvl 204) at lvl 139 on 17.07.2011!
Defeated CyberGhost21 (lvl 292) at lvl 220 on 09.06.2014!
Daily most attacks: 32,050 [22.07.2014]
Daily most exp: 6,649,265 [22.07.2014]
Monthly most exp: ~15,315,000 [October 2014]
Most credits won in attack: 167,131,711 Cr [20.03.2014]
Highest MF difference: +65 (MF lvl 301 as lvl 236) [30.09.2014]