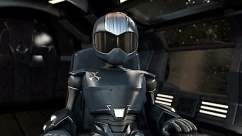 Lvl 308 Terran
742,513

/

2,836,690
2,094,177 until level up
Player is currently inactive
Experience: 290,086,943
Growth Today: 491
Link Clicks Today: 19
Followers: 5
Commander: Cyberkilla
Fully Retired from FutureRP again...
Experience

290,086,943

Growth Today

491

Link Clicks Today

19

Followers

5

Commander Cyberkilla
Description
- Returned to game starting March 9th 2016, Happy early April Fool day.
-- 2nd most powerful person in the game.
--- Retiring from the game at the end of April 30th, 2017.
All Statistics
Level

308

Experience

290,086,943

Guild HOWL
Guild Rank

AWOL

Commander Cyberkilla
Followers

5

Offensive

2,402,660

Deffensive

886

Raiding

29,115

Bounties

51,112

MF Level

301

Link Clicks

125,685