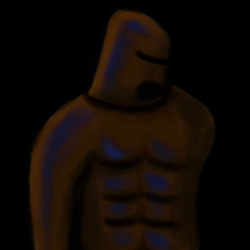 Leader Lord Symphony
Power

0

Members 3/10/30
EXP Gained Today

0

AVG Experience

36,650,088

Email Address

N/A





Description
Welcome, to

Anima Fiel
Forum Post

Everyone and anyone is welcome to Anima Fiel.
Brand new, or very old. Rejected, or lost. You will find refuge here. Stay or go--come back or don't. We will not judge.
Well ... Except these people:

You really think, we'd list people we, as an open guild, would reject? How funny. *cough* Andy_2k8 *cough*

Upon joining you will be a Lost Soul;
Eventually, we hope you will find your way--becoming one of us.
Note that a † denotes a very loyal or outstanding member!

Remember--Don't think! Feeeel.


Important Links for Loyal Souls
[Suggestions] † [Personal Item Vault] † [Click All AF Member Links]
[Attacks [Today] † [Attacks [Yesterday]

Currently Active Event: [N/A]
~~~
Next Level 30 Player Will Receive: K'Tronian Pieces +50 points
Next level 65 Player Will Receive: Devestation Pieces +100 points
Next Level 100 Player Will Receive: 5 Star Inc Pieces +200 points


Anima Monster Forum Post!
Current Anima Monster Leader: Galthazar's Solar Deva!

Allied Guilds
Name
Total Members
Power
This guild has no allies.
Enemy Guilds
Name
Total Members
Power
This guild has no enemies.
All Statistics
Leader Lord Symphony
Power

0

Members 3/10/30
Exp Gained Today

0

Avg Experience

36,650,088

Cash

6,544,588 Cr

Tax Level

0% (currently offline, back soon!)

Email Address

N/A